Affordable Dental Implants in Addison & Glendale Heights
Dental implants are the most effective and long-lasting option available for tooth replacement. Dental implants are by far the best method for replacing missing teeth available in contemporary dentistry. Even crowns and bridges cannot provide you with a longer-lasting solution for tooth replacement. Additionally, dental implants prevent the bone that supports your teeth from deteriorating as a result of tooth loss. Our implants provide your new tooth a solid base and the natural appearance and feel you want. Our dentists at Dental Group of Bloomingdale have years of experience inserting implants as well as other aesthetic and restorative procedures to enhance your smile.
Why See a Dental Implant Specialist?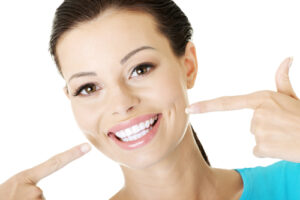 What are the benefits of setting up a consultation to learn more about implants? This procedure will not only make your smile better, but it will also have a lot of other practical advantages for you. The maintenance of attractive, natural teeth is possible thanks to implants. They aid in preserving the shape of your face and stop other teeth in your mouth from shifting. The bone will be preserved and possible bone degradation will be stopped by placing a post in the gap left by the missing tooth.
When the implant is in place, it will support many daily activities, such as eating and talking. It is important that you maintain a healthy mouth to support your confidence and comfort each day.
How Do Dental Implants Work?
An implant is a tiny titanium post that is placed into the jawbone where your tooth is missing. The bone then bonds with the post, creating the strong foundation that is needed for the crown or bridge that is placed on top. This procedure offers long-lasting results that aren't available from other types of dental treatments. Once a post is in place you can expect that the implant will last for the rest of your life.
If you are interested in dental implants to improve your smile, then you first need to schedule a consultation with a specialist. During this appointment, our team at Dental Group of Bloomingdale will complete a thorough examination and evaluate your health history. Then, we will make recommendations based on any specific considerations that need to be met for your treatment.
Most of the time, only one surgical procedure is necessary for implants. After the initial placement is done, you will need to wait for a few months so that the post can bond with the jawbone. You can use temporary restorations during this healing time. Then, the final work is completed to place the permanent crown or bridge on top of the implant.
Our Dental Implant Services
At Dental Group of Bloomington, we offer unique services to optimize your experience. Here are some of the highlights of the specialized options that are available in our office:
Single Tooth Implants: A perfect solution to replace one tooth that is missing. Can be placed in any location to fill in the gaps in the jaw.
Implant Supported Bridge: A treatment designed to replace multiple teeth that are missing in the same area of the mouth. A bridge is connected to implants on either side.
Teeth in a Day: We can extract one or more teeth if necessary, then immediately place the implants and fabricate the restorations all in one day! A fast, effective way to maintain your appearance.
Bone Regeneration: No bone? No problem! Bone regeneration can be used if the bone needs to be strengthened to hold the implants.
Extractions with Bone Preservation: When the extractions are done, we can use specialized techniques to preserve the bone so that it is ready for implants.
Denture Stabilization: If you are tired of having the dentures move around your mouth, then you may consider the benefits of implants to hold the dentures in place. Stabilize your smile to avoid embarrassment and discomfort during your daily activities.
Call Our Dental Implant Specialists to Schedule a Consultation
Most people experience minimal disruption to their daily lives during implant treatment. Then, they have the long-lasting results that will help them maintain a beautiful, functional smile.
Are you interested in learning more about implants? Call to schedule a consultation so that you can see if you are a good candidate for this treatment.
---
Bloomingdale's Top Dental Implant Specialist – Cosmetic Dentist Near Me – Dental Implant Dentist in Addison & Glendale Heights